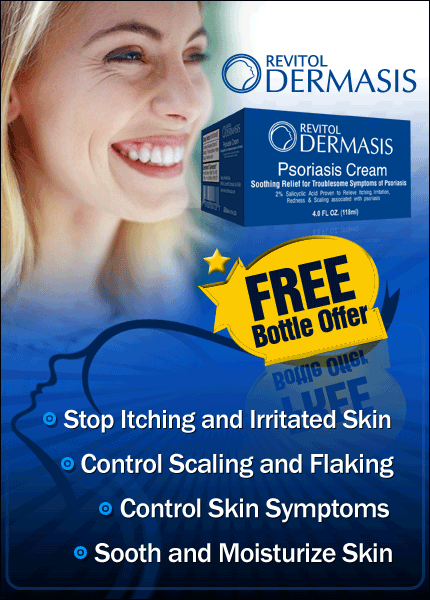 This Tuesday's Café Meeting will be discussing Vogue Erotica. We will be discussing the different aspects of this type of erotica and what makes it unique. Whether you're a fan of Vogue Erotica or not, come on out and join the discussion!
Café meeting
We met each other online and after a few days of intense correspondence we agreed that we should meet at a Cafe for a cup of coffee. Then it would be fine to just break up after the coffee if we didn't have chemistry.
I'm there before you and I've only had a glass of water. I know this is a little uncomfortable, but mostly tantalizing. Meeting a man who is younger than me, several years in fact. How will you react? No, think of something else. The sun is shining and life is basically fun and sometimes challenging. Hm, could it be him who comes there, incredibly nice guy, luckily, no it wasn't him. It's not okay to feel inferior on the first date.
There you go, I recognize you from the description, we have chosen not to send pictures. Do you want to know me? Yes, you came right up to the table. Hi Rita, you say, looking into me with your blue eyes, have you ordered coffee? What do you want?
Oh, I like it when you take the lead.
I feel myself starting to relax. You return with two coffees and the conversation flows easily. I see that you rate me, as I rate you. In terms of intelligence, we are on the same wavelength and that is wonderful. We talk about music: About David Bowie who died now and how some of the other musicians have actually managed to survive a hard life.
Oh what is this, I feel a hand stroking my thigh under the table. I lift my head and look you straight in the eyes. You lean towards me and just take my lower lip and lightly bite it before leaning back and saying; "I want you now!"
I suddenly teeth, love such direct speech and the fingers that have pryed under the G-string and now work my clit.
Where, I ask, can't we use the table here? You laugh, no and I don't like hotels you say. Then we have two choices, either out in nature or at your home, you say. You say you know of a shameless place down by a forest star. We decide on that, since I'm the one who has the car. I'm the one who has to drive and the man is completely "crazy".
How am I supposed to concentrate on driving when you both lick and finger me, my goodness. I really have to pull myself together and concentrate on the traffic. Glad I have an automatic because then I can spread my legs a bit and not think about gearing.
How far do I have to drive and here was a truck driver who honked and gave the thumbs up. Oh help, I really didn't think about the fact that they can see straight into the car. Haha, then maybe we've had another one?
Finally we arrive and I get to park. Café Meeting – Vogue Erotica ✨
Haven't had the ignition turned off before, I'll come.
You push my seat back and stick your tongue deep into me lifting me up and now: I just enjoy and let the orgasm just take over.
Fortunately, I always have a blanket in the car in case of an accident and now this comes in handy. We walk hand in hand down to the forest star and there is a natural "cave" that covers us from several sides. I want to loosen your belt, but you won't let me, you want to enjoy a mature woman, you say.
We kiss, our tongues touch each other and I feel it rush deep into my marrow. You smelled so good…I sniff the pit of your throat, it smells of soap and man, I don't know if I can lie down and just take it from you , I also want to explore you.
I want to kiss you..down your neck..stomach..find you and take you in my mouth and suck you… But you don't hear me, you're only interested in giving me pleasure, I just have to relax and let you take control . Ooooh you're just so talented, I'm flying past both the 6th and 7th heaven and I'm probably well into the 10th.
You are just so amazing with your mouth, tongue and fingers and now you are taking me in long hard thrusts.
You turn me around, hold my hips tight and really bottom me out.
We both breathe heavily and gradually fall into rhythm. I feel it build up both in my throat and all over me and we come almost at the same time, you come powerfully, it's just like you sling the sperm through my body and into my mouth, I actually taste you.
I moan deeply. It was so nice to get all that tension out of my body. We relax and enjoy the sun, it's warm, I can feel myself getting a little drowsy, you too, but I don't want to now.
Now I want to enjoy you my way. I start the kiss, tentatively stick my tongue into your ear, feel you react. Tickling and scratching you with my nails down your body, following my mouth, biting your neck, how will you react if I bite and suck your nipples?
Oh they get hard. Café Meeting – Vogue Erotica ✨
I work my way down, skipping the cock, and start licking your thighs instead. Tickling you up the torso, you start to get restless, throw up and want me to take you in the mouth, I torment you some more. I just use my tongue on the head of the penis, flick you with my tongue, play with your stones, suck your stones and bite you on the point behind the stones.
Now you grab my hair and pull me up and you put your beautiful blue eyes into me and say suck me in a military voice before you kiss me deep and long and drive my head down to my penis. Now I take you in my mouth and I enjoy you, you are shaved and taste just so wonderful.
I take "deepthroat" using tongue and lips on you
A bit of careful scratching with your teeth, tentatively sticks a finger up behind you and stimulates your prostate, you come like a shot, I was actually completely unprepared that you would come already now. Oh, I swallowed it all. It was new to you that you have an erogenous zone inside, so you went straight to "heaven".
Manage to get you back up and now we take it easy, we enjoy and explore each other. Sit over you and ride you. It's so titillating to lock eyes with yours and you hold me hard around the hips and I stimulate both you and myself with my fingers.
I come 2 times before you come hard again. Café Meeting – Vogue Erotica ✨
I feel you just throw the sperm into me and we sink together completely exhausted. We laugh a little when we see that we have been at it for almost 3 hours, but for a few hours…. We finish with a swim in the pond and I'm sure you can take a lap under the water too. What a day, what a man, what a sex.
You surprise me by saying that you want me to come home with you and that I spend the night, I can feel myself getting completely tired again, this is what I want. We dry each other with the blanket and walk up to the car and just look forward to new heights during the evening and night.
I just have to go to the shop and buy panties, toothbrush and mouthwash and I will use the mouthwash with care on you…. at the same time I want a bit more rough sex from you, not pain, but rough and determined.
Café Meeting – Vogue Erotica ✨
Spread the love
Please do share this article with someone you care about. It is important to stay engaged and informed. With current events because without your contribution, we may never be able to change the world.
Thank You
Vogue Health Team