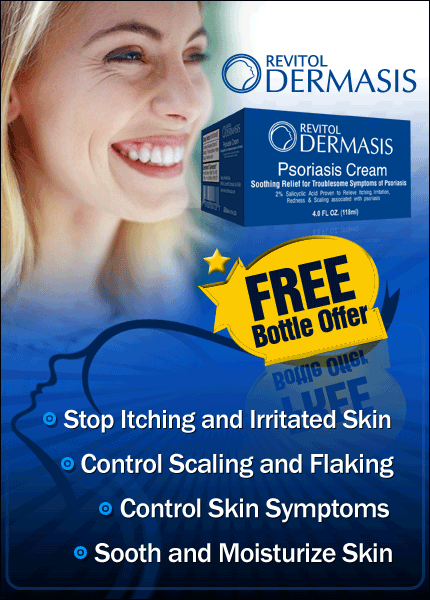 A detox diet is a special diet that is designed to help cleanse the liver. The liver is a very important organ in the body and it is responsible for filtering out toxins. A detox diet can help to improve the function of the liver and also help to cleanse the body of toxins. There are many different detox diets available, but one of the most popular is the 3 day detox diet.
Detox diet: what to eat to cleanse the liver in 3 days
Following a liver detox diet, lasting 3 days or more, is the ideal choice when we feel the need to get back on track.
Yes, because holidays or unhealthy habits can negatively affect our health.
What is the detox diet
A detoxifying or purifying diet – which can be more or less intense – is a diet aimed at cleansing the blood and eliminating harmful toxins from the body. While for some it is a question of completely reducing refined sugar, for others it is a question of reducing meat and other animal products, alcohol, caffeine or unhealthy snacks. However, following a healthy and varied diet is the best way to detoxify and stay healthy at all times. Just focus on homemade meals with vegetables, fruit, lean proteins, unrefined whole grains and healthy fats (such as, for example, olive oil, nuts and avocados) to get back on the right track.
A detox diet is useful for an enlarged liver if this is caused by a poor diet. In some cases, this diet includes a period of fasting, followed in any case by a strict diet of fruit, vegetables, fruit juices and water.
Detox diets rarely identify the specific toxins they are supposed to remove. However, your body can get rid of most of them through the liver, feces, urine and sweat.
Detoxifying and slimming diet
Detox diets can help with short-term weight loss. This is because they aim to eliminate fatty and sugary foods. In some cases they can be similar to intermittent fasting regimes. These have as a secondary effect, in fact, that of losing weight.
Detox diet, what to eat?
What are the foods that should not be missing in a bowel, liver and gallbladder purifying diet? We deal with purification by tackling a diet that allows us to eliminate toxic substances from the blood and from our body. To purify our body it is necessary to know the right foods, and to choose the ones that are easier to digest and free (or almost) of fats and proteins.
Thanks to the purifying diet it is possible to expel toxic substances through the urine or feces. To do this, it is naturally important to take diuretic and fiber-rich foods, which facilitate intestinal function. As well as the right amounts of liquids.
What are the purifying foods
To help you recalibrate your nutrition and get back on track, consider including the following detox foods in your diet.
Some of the foods to be preferred include some fruits, various homemade and sugar-free juices and smoothies, whole grains and healthy condiments.
The purifying and draining herbal teas are also very useful, such as the one based on green tea, licorice, mallow, fennel seeds. In particular:
Fruits and Vegetables – Detoxes and Cleanses
Vegetables help your body's detoxification
A good rule of thumb is to consume vegetables in most meals, filling at least half of each plate with a variety of them. Those suitable for liver detox include onions, garlic, beets, artichokes, and cruciferous vegetables such as broccoli, cauliflower, kale, kale, kale, and Brussels sprouts.
Fruit remove toxins
Fruits, as well as vegetables, also contain phytonutrients that can provide health benefits. Go for apples, apricots, blackberries, pineapples, plums, pomegranates, blueberries, lemon, lime, mango melon, cherries, grapefruits, grapes, kiwis, oranges, papayas, peaches, pears, raspberries, strawberries, mandarins and watermelons.
Whole grains real foods
Excellent for varying the diet are amaranth, spelled, barley, buckwheat, millet, oats, quinoa, rice.
Legumes.
Rich in fiber, protein and iron, they are a healthy and economical alternative to animal proteins. Try peas, lentils, and all varieties of beans.
Fats:
In the purification phase, prefer fats from foods such as avocados, nuts and oil seeds, olive oil and nut butter.
Drinks remove toxins from your body
In a self-respecting detoxifying and draining diet, drinks deserve a mention, which can be useful for purifying. Choose coconut water, drinks or smoothies with allowed ingredients, herbal teas, rooibos tea, cinnamon or ginger tea, sugar-free lemonade and lemon water.
Foods to avoid for perfect detoxification system
The foods to avoid are naturally fatty and fried foods, sweets, fatty meats, alcohol, caffeine and, in part, dairy products, salt and so on. In particular, limiting the overall intake of sweets and sugar from all sources will go a long way.
Alternatively, you can use a natural sweetener.
Meat (especially red meat) slows digestion and promotes the reproduction of bacteria in the intestine.
Milk, cheese and other dairy products are acidic to the body and slow down detoxification.
Alcohol is not only toxic to the liver, but acts on the levels of detoxifying minerals by reducing, for example, zinc and magnesium.
Caffeine leads to increased levels of toxins in the body.
Processed, packaged and frozen foods should be avoided in a detox diet. These are generally high in salt, sugar, saturated fat, and artificial ingredients.
Detox plan to cleanse the liver in 3 days
Following the menu of a detox diet for 3 days can help us cleanse the liver in an effective but completely natural way. Obviously, nothing prevents you from following a quick detox diet of 1 day only, enjoying the benefits, albeit reduced, that it entails.
Detox diet plan – menu 1st day
Early morning: detox water (1 tablespoon of lemon juice + 1 cup of water)
Breakfast: detox smoothie (obtained by blending ½ avocado + 1 tablespoon of chia seeds + 1 tablespoon of organic honey + 5-6 strawberries)
Snack: 1 orange + 4 almonds
Lunch: brown rice and sautéed mushrooms, green beans, carrots, garlic and onion in olive oil
Snack: coconut water
Dinner: mushroom soup with vegetables
Detox diet menu 2nd day
Early morning: detox water (1 tablespoon of lemon juice + 1 cup of water)
Breakfast: detox smoothie (obtained by blending 1 banana + 1 tablespoon of ground flax seeds + 30 g of blueberries + 1 tablespoon of honey)
Snack: 1 apple + 4 almonds
Lunch: chicken salad with cherry tomatoes, avocado, yellow pepper, boiled black-eyed beans and coriander dressed with oil and yogurt.
Snack: 1 cucumber
Dinner: Chicken soup with vegetables
Detox diet menu 3rd day
Early morning: detox water (1 tablespoon of lemon juice + 1 cup of water)
Breakfast: detox smoothie (made by blending 4 carrots + 1 medium beet root + 1 peeled lemon + 1 green apple)
Snack: 1 grapefruit + 4 almonds
Lunch: avocado salad, cucumber, broccoli florets, cabbage, parsley, brown rice, toasted nuts drizzled with oil, lemon juice, ginger and turmeric)
Snack: 1 cucumber
Dinner: baked cod and steamed vegetables
The benefits of the detox diet for the liver (flush out toxins)
Some aspects of a detoxifying and anti-inflammatory diet – such as physical activity, the consumption of nutritious foods, the introduction of plenty of fluids, stress limitation and relaxation – can have health benefits.
Among them, we can list:
excess fat loss
physical activity (and consequent sweating)
healthy eating
elimination of processed foods
While not predetermined, these benefits are pleasant side effects for those on a detox diet.
The contraindications of the detoxification diet
Before doing any type of purifying weight loss diet, it is important to consider the possible contraindications.
For example, several detox diets involve fasting or severe calorie restriction. Short-term fasting and limited calorie intake can cause fatigue, irritability and halitosis. In addition to causing a lack of energy, vitamins and minerals or various types of decompensation.
Children, adolescents, the elderly, malnourished subjects, diabetics, anorexic or bulimic people should not follow a detoxifying diet unless under medical supervision to avoid unpleasant side effects.
This diet during pregnancy and breastfeeding is also not recommended.
Conclusions: how to eliminate toxins from your body
Despite the validity of detox diets, it is good to recognize how, most of the times, the toxins present in our body can be eliminated even without resorting to this diet.
While it is true that detox diets may seem interesting for the benefits they bring, these are probably related to the elimination of unhealthy foods from one's diet rather than toxins.
A much smarter approach is to eat healthily (perhaps following a Mediterranean diet) and to improve your lifestyle permanently. Only this brings far more deep-rooted and lasting benefits.
People with diabetes
Consult your health care provider before starting any new diet, but especially a detox diet. This is because some detox diets can actually do more harm than good. For example, juice cleanses can cause nutrient deficiencies and crash dieting can lead to rebound weight gain. 
A Registered Dietitian can help you create a safe and effective liver detox plan that meets your individual needs. By working with a Registered Dietitian, you can be sure that you are getting the most accurate information and the best possible care.
Spread the love
Please do share this article with someone you care about. It is important to stay engaged and informed. With current events because without your contribution, we may never be able to change the world.
Thank You
Vogue Health Team