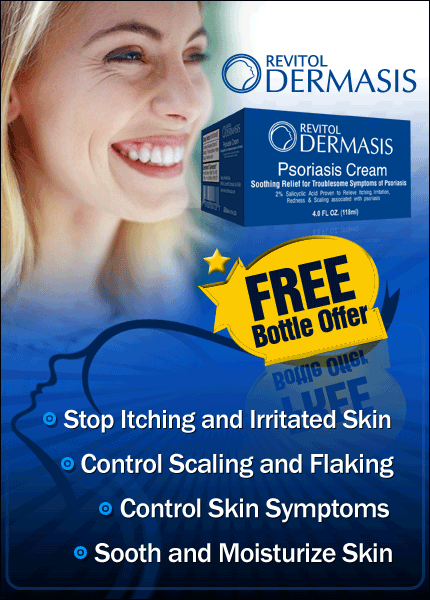 The best egg sandwich recipes are easy to make and can be made with a variety of different ingredients. Whether you like your egg sandwich with bacon, sausage, or just cheese, these recipes will have you covered. And if you're looking for a healthier option, we've got you covered there too. So whether you're in the mood for a classic breakfast sandwich or something a little more adventurous, we've got the perfect recipe for you.
10 Fabulous Egg Sandwich Recipes
If you thought egg sandwiches were boring, then just wait until you see what we've got lined up for you here. We`ve taken the humble egg sandwich and added twists and tweaks that will have you heading to the kitchen to whip up an eggy treat. We are not saying that all of these recipes are the healthiest in the world, some have a fairly high fat content, but they will all give you a healthy dose of protein and taste delicious.
So, if you thought the only way to eat eggs in a sandwich was with a dollop of mayonnaise, read these ten amazing egg sandwich recipes that will change your mind.
Cheesy egg sandwich
The real secret to a tasty egg sandwich is in the spices and that it takes dry to the magnificent. This recipe puts a cheesy twist on the standard egg mayonnaise sandwich and also adds a whole lot of flavor through spices.
You don`t need instructions for this one. Just mix the ingredients in a bowl, spread it tightly on a slice of bread and then top with a few slices of tomato and make it into a sandwich.
Ingredients
3 chopped hard-boiled eggs
1/4 tsp dry mustard
1/8 teaspoon garlic salt
1 c. (4 oz.) shredded cheese
2 teaspoons sliced ​​spring onion
1/4 c. finely chopped celery
1/6 c. mayonnaise or vegan mayonnaise
Spicy egg salad sandwich
How about spicing up the egg mayonnaise sandwich with some curry and mustard? All you have to do to turn the eggs into curried eggs is to make the egg mayonnaise mixture as usual with boiled eggs, and then stir in a pinch of curry, a pinch of mustard powder, and a drop or two of vinegar. Make a sandwich with some lettuce leaves and sliced ​​tomatoes, and you have your Spicy egg salad sandwich.
Fried egg and avocado sandwich
This is not one to eat on the way to an important meeting because we guarantee you will get eggs down the top. Just add a lightly fried egg with the yolk still nice and runny to some tasty slices of avocado for a delicious, quick and easy breakfast. Try sprinkling some mixed herbs and a little salt over the egg when you cook it for a little extra flavor. Spread it on a slice of bread, and wherever you go, enjoy!
Egg, celery, mustard and avocado sandwich
This makes a fantastic egg sandwich filler and all you have to do to make it perfect is top it all off with some fresh, crunchy lettuce. Just mix the ingredients together gently and spread it on the bread slices. The amounts listed below are enough to make generous sandwiches.
Ingredients
6 boiled, chopped eggs
1/4 cup mashed avocado
1/4 cup chopped celery
1/2 teaspoon Dijon mustard
1 tablespoon mayonnaise A splash of lemon juice
Salt and pepper to taste
Egg, salmon and feta cheese open sandwich
Smoked salmon and eggs make a wonderful combination, especially with a hint of cheese in it too. Scramble the eggs first and take them off the heat, stir in crumbled feta cheese, serve on toast and top with slices of avocado and diced smoked salmon.
This serves two. ingredients
6 eggs
1/2 cup crumbled feta cheese
4 oz. diced smoked salmon
1 diced avocado
Chopped chives for garnish
Poached egg on spinach open sandwich
This is a very simple, low calorie recipe that is absolutely packed with goodness. It probably works better with English muffins, rather than bread. Heat through the spinach and then stir in the creme fraiche and nutmeg. Drain the water and spoon the spinach onto freshly toasted muffins and top with poached eggs.
ingredients
2 medium-sized eggs
a muffin
400 g fresh spinach leaves
2 tbsp light creme fraiche
Salt and black pepper to taste
Minted egg sandwich
In this recipe we only add some spices and fresh mint to the eggs, but it gives the sandwich a completely new, fresh taste. Chop eggs and mix with the other ingredients and then fold into bread.
ingredients
4 hard-boiled eggs Mayonnaise
1/2 tsp dry mustard
1/6 teaspoon celery salt
1 tablespoon fresh chopped mint leaves
Ham, asparagus and egg sandwich
For this recipe, all you need is cured ham of your choice, such as serrano, some asparagus tips and a fried egg and top it with some slices of avocado and tomato.
ingredients
1 egg
3-4 asparagus spears
1/4 avocado (sliced)
2-3 slices of cured ham
1/2 tomato (sliced)
Scrambled egg sandwich
Let's have a deliciously simple recipe that you can't go wrong with in this list as well. Clean and simple scrambled egg sandwiches are so easy to make they are fresh too. Toast the bread first and scramble the eggs so they are still on the runny side for the best flavor. Then spread some mayonnaise on the bread for more flavor.
ingredients
1 egg
Tbsp milk
Mayonnaise
Italian peppers and egg sandwich
This simple recipe will taste like an Italian omelette in bread. Just heat the oil, add paprika and tomato puree, then stir in the eggs until they thicken before putting the eggs in the sandwich and sprinkling in some parmesan cheese.
ingredients
5 eggs
Ts tomato puree Salt and pepper
2 slices of green pepper
TWO tbsp olive oil
2 tablespoons Italian Parmesan cheese
What are your favorite egg sandwich recipes? Stay happy and healthy!
Spread the love
Please do share this article with someone you care about. It is important to stay engaged and informed. With current events because without your contribution, we may never be able to change the world.
Thank You
Vogue Health Team