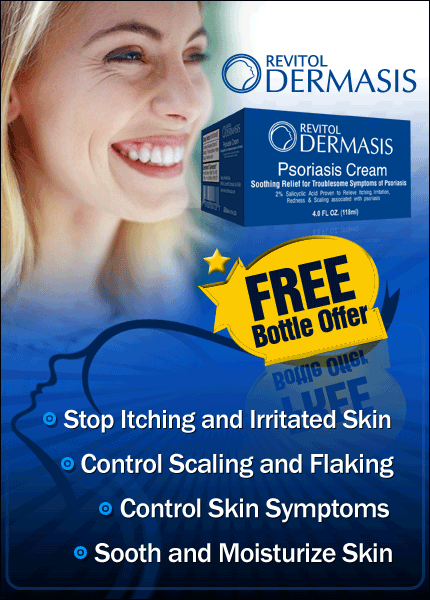 Tantric sex has been around for centuries and is steeped in ancient tradition. It is a style of sexual practice that has seen a rebirth in recent years. With many people looking to the unique experience it offers. Tantric sex focuses on slow, sensual movement, allowing partners to connect deeply on an emotional and spiritual level. It is said to go beyond mere physical pleasure. Providing couples with a deeper connection to each other and their own sexuality.
Tantric sex: definition, benefits and how to practice it
Want something new under the duvet? Test tantric sex: this ancestral practice advocates an absolute connection between lovers.
Contrary to what one might think, Tantrism is not (originally) a sexual practice. It is rather a philosophy that has its roots in Hinduism, Buddhism and Taoism. Which has been practiced in India for at least 7000 years.
The ultimate objective of tantrism is to bring about harmony between the two lovers. It is a question of creating a communion that is both physical (through touch, caresses, body contact, etc.), psychic (the spirits "connect" to each other. The senses are in osmosis) and energetic (the energies are in tune). In summary: we are not looking for orgasm at all costs, nor even performance. But a special connection with the other.
Tantric sex: who can practice it?
Tantrism is far from being an acrobatic practice: it is therefore accessible to all couples! On the other hand, it is necessary to have time in front of you: far from the "quickie". Tantric sex indeed requires calm and concentration… A "tantric relationship" can thus last several hours.
Moreover, the practice of tantric sex implies absolute confidence in his/her partner. One is looking for osmosis, a total connection with the other!
Tantric sex: for whom is it beneficial? Tantric sex is recommended in case of low libido (frequent in women after menopause. But which also concerns men), in case of erectile dysfunction (when they are punctual, otherwise you must consult a doctor) or in case of difficulty in reaching orgasm (in men as in women).
Thanks to tantrism, sexuality calms down and becomes natural again… In addition, tantrism can also help to remove certain blockages under the duvet.
Tantric sex: how do you do it?
The best way to learn tantrism is to try tantric massage. This can be used as an original sexual foreplay. However, it is more about sensuality (since it awakens the senses and desire) than sexuality (it is not about masturbation).
Tantric massage, in practice. When performed by a professional. Tantric massage is most often performed on a mattress on the floor in a setting conducive to relaxation. The massaged person is naked; the movements of the masseur are very slow and, most often, it is light touches.
"It may seem paradoxical, recognizes Jacques Ferber, author of L'amant tantrique, (ed. Le Souffle d'Or). However, in this massage, the less we do, the more effects it has because we massage not only the physical body. But also the "energetic" body (the one that is stimulated by an acupuncturist for example). And for this it is important that the gestures are subtle and that the contact of the hands is made in conscience."
Finally, the hands go over all the parts of the body (including the genitals which are massaged like any other organ).
3 massages to try
Coat your hands with massage oil and, kneeling next to your partner's head (who is lying on their back). Slowly slide your hands down their chest, up to their thighs, crossing their hands at the level of her sex, with a slow and gentle movement. Then, go up following the line of the flanks, up to the shoulders. Be careful not to accelerate the movement on the penis. Which must be massaged with the same intention as the rest of the body!
Kneeling between your partner's oiled thighs (who is lying on their back with their legs apart). Slowly move up their legs, brushing their body with your fingertips. In the same position and for about 30 seconds. Put one hand on the heart chakra (in the middle of the chest), and another on the sex, without having any sexual intention. Look your partner in the eye.
Coat your body with massage oil and, sitting next to your partner lying on his stomach. Place both hands flat on his shoulder blades. Slide these up her buttocks, slowly and exerting significant pressure. Pause for a few seconds and repeat the movement with your forearms. A second pause, and repeat this time with your whole body – first the chest, then the belly…
"The important thing in tantric massage is the connection: the masseur and the massed often look each other in the eye, to create a deep bond where love and recognition of the other meet. We often talk about a "dance of souls" to describe this deep connection that massage provides"
The practical details.
Before embarking on a tantric sex session, remember to… take a shower! Indeed: nothing worse than an unpleasant body odor to break this magic moment. Do not hesitate to have small candles in the room, just to create a subdued atmosphere conducive to sensuality.
Finally, consider adding a few drops of an aphrodisiac essential oil to your massage oil. Ylang-ylang essential oil, sandalwood essential oil…
Spread the love
Please do share this article with someone you care about. It is important to stay engaged and informed. With current events because without your contribution, we may never be able to change the world.
Thank You
Vogue Health Team
Was this article helpful?