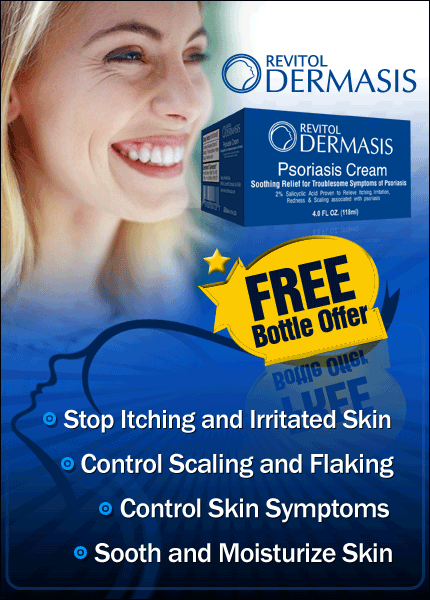 Hans Prinzhorn was born in 1886 in a small town in Germany. He was a medical doctor and art historian. In 1922, he published a book called "Bildnerei der Geisteskranken" or "Expressions of Madness." The book was a study of the art created by patients in mental institutions. Prinzhorn's work helped to change the way people thought about mental illness and art.
Hans Prinzhorn, author of "Expressions of Madness: Drawings, Paintings, Asylum Sculptures"
Hans Prinzhorn brought us closer to the depths of the minds of people with mental disorders, who carry out creative processes. This generated another perspective of madness and art.
If anyone brought another perspective to madness in the art world, it was none other than Hans Prinzhorn. Through the material he explored and his way of showing it to us in his work, he was able to account for an unparalleled form of creativity.
This author recovered the expression of madness through art. His work revolutionized the way of thinking about madness and creativity. He was so far-reaching that he remains today a figure of great influence in the understanding of art history and its connection to psychology.
We invite you to immerse yourself in the life and work of this author. In each of the sections that make up this article, you will find curious facts about this wonderful German psychiatrist.
"Painting is stronger than me, it always forces me to do what it wants."

-Pablo Picasso-
Who was Hans Prinzhorn?

Hans Prinzhorn was born on June 8, 1886 in Hermès, Germany. He always showed a great interest in art. In fact, he studied art history and also sang. His intention was to turn professional in this second branch.
He showed from an early age a passion for knowledge, motivation which led him to study Philosophy. But his desire to learn does not stop there. He also studied medicine and specialized in psychiatry. In addition, he served as a surgeon during the First World War.
His relationship with psychiatry was solidified when he worked as an assistant at the University Psychiatric Hospital in Heidelberg. In particular, he was to expand the art collection created by the mentally ill.
Many of his works grew out of these experiences in which he spoke about art-related psychopathology, and in which he showed examples through works from the collection he had previously built up.
Prinzhorn continued to develop his passion for art throughout his life, not only by exploring works by the mentally ill, but through writing. In addition, he gave a number of lectures.
Finally, he died in Monaco on June 14, 1933.
Artwork by Hanz Prinzhorn
Prinzhorn collected works of art made by patients who were in psychiatric hospitals, between 1890 and 1920. He managed to assemble a collection of approximately 5,000 works belonging to some 450 patients. Having this material motivated him to conduct a study to understand the relationship between the creative process and mental illness.
From his exploration was born his book "Expressions of madness: drawings, paintings, sculptures of asylum", in which he analyzes the line that separates psychiatry from art. In addition to conducting an in-depth analysis of the work produced by the mentally ill.
Indeed, Iván Sánchez Moreno and Norma Ramos Ríos, in their article "The Prinzhorn collection: a fallacious relationship between art and madness", published in the magazine Arte, individual and society, emphasized the use of symbols by the mentally ill in their creative process from the following points of view:
Like a form of regression to the imaginary worlds of childhood.
By expanding the possibilities of critical analysis.
As a form of expression that does not conform to specific canons.
A form of creation by necessity of expression.
Prinzhorn suggested that the art of the mentally ill could not be judged by the same criteria used for other types of art. For this reason, he is still considered one of the precursors of art brut.
Hans Prinzhorn continues to be interested in the link between art and madness, but he had to say goodbye to his collection because Carl Schneider, appointed director, donated all the material collected for an exhibition on "degenerate art" organized by the party Nazi.
Hans Prinzhorn reference in art and psychology
Prinzhorn is one of the pillars of art history and psychology. This is due to his contributions to both disciplines. On the one hand, it changed the way of seeing the mentally ill and, although he was not the first to notice it, it aroused great interest in psychopathological creative processes and generated a great impact which was reflected in university studies.
On the other hand, his collection and his work marked the art of the 20th century. Various artists were influenced by Prinzhorn.
For example: Paul Klee, who met him in person and suggested that it was vital to give importance to the art of the mentally ill, primitive men and children. According to him, they are all inhabitants of an intermediate world that exists between what we feel and our interior.
On the other hand, André Breton helped Jean Dubuffet to constitute a collection of works of this type of art. In addition to exhibiting these works, Dubuffet gave birth to art brut, the art of those uninfluenced by aesthetic and academic circles.
However, it was Max Ernst who introduced Prinzhorn's work to French surrealist artistic circles.
Ernst promoted the exploitation of the troubles as a way of escape from the principles of identity and art.
But Hans Prinzhorn was not only a great influence for visual artists. It was also for some writers. Without going any further, the poet Paul Éluard describes his work as the most beautiful picture book that has ever existed. Incredible, right?
Much more is now known about the link between art and psychopathology, from which various associated myths derive. In this sense, Prinzhorn's work continues to be one of the pillars for the analysis of the relationships that arise from this link, both in psychology and in art.
Spread the love
Please do share this article with someone you care about. It is important to stay engaged and informed. With current events because without your contribution, we may never be able to change the world.
Thank You
Vogue Health Team