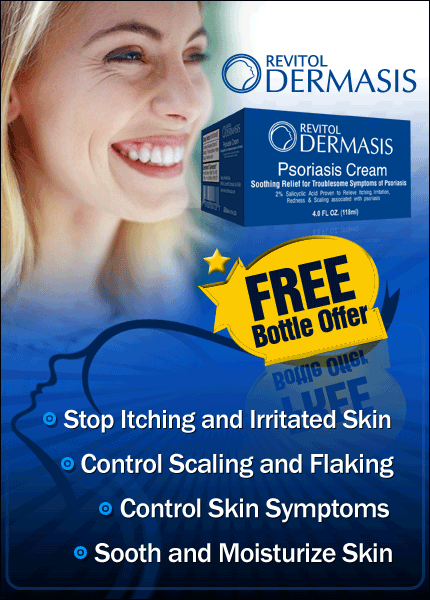 Dandruff is a common scalp condition that causes flaking and itching. Though it is not harmful, dandruff can be embarrassing and difficult to get rid of. While there are many commercial treatments available, home remedies can be just as effective in treating dandruff. Some common home remedies for dandruff include using apple cider vinegar, baking soda, lemon juice, and coconut oil.
Dandruff is one of the most common scalp problems among adults of either sex. As such, it generates some symptoms in those who suffer from it, such as itching and the presence of particles that disfigure the hair.
In relation to this, numerous cosmetic products have been designed to prevent and control its appearance. However, some may not be as effective as advertised. And even cause more damage to the skin.
But, there are other alternatives that can be really helpful, such as home remedies for dandruff. Being based on natural products, their effect is much deeper and more delicate, giving a more prolonged effect.
Below we will present a selection of the most effective home remedies and some other information that can be very useful, such as the foods that are most beneficial at that time and those that are not. We hope you enjoy them and, above all, put them into practice.
The 7 most effective home remedies for dandruff
There are three well-defined factors that can give rise to dandruff:
A very sensitive scalp (skin).
The presence of a microbe.
The sebum, or fats of the scalp.
The good news is that this is a perfectly treatable problem. Even so, its control and total eradication goes through a process that can become long, so it is necessary to be very constant.
Defining the origin of your dandruff episode can help you determine which treatment will be most effective for you. However, the beauty of natural remedies is the ability to attack the problem whatever its cause.
And while we are at it, below you will find the 7 most effective remedies for you to start using today.
1. Dandruff Treatment with Baking soda
It is a product that can help you solve many health problems without the need to do any preparation. It means that it is useful on its own if you know how to apply it correctly following the recommended guidelines.
One of the main benefits against dandruff is that it stimulates the production of natural oils. Let's say that it is as if it were balancing the correct environment that the scalp should have, thereby altering the comfort of the fungus.
So dandruff, which is dry flakes, tends to go away.
How to use:
Wet your hair.
Apply baking soda powder directly to the scalp. Try to reach as many areas as possible.
Let it perform its function for about 10 or 15 minutes.
Rinse only with water. If you use any shampoo you will break the working process.
Use it whenever you can.
2. Reduce Dandruff with Olive oil
This is another of the products that are fundamental for an optimal state of health in all aspects. It is not only beneficial when it acts from the inside, consuming it in meals. It is also a good ally for external problems, such as dandruff.
Its use is simple and direct. Just like baking soda, it doesn't need any preparation.
How to use for best results:
Put oil on the scalp rubbing so that it is well impregnated.
Let it work overnight and rinse in the morning with plenty of water.
Be sure to protect your pillow with a waterproof bag or cloth to prevent the odor and oily texture from transferring.
On the other hand, olive oil will not only help you get rid of dandruff, it will also hydrate your hair, giving it greater shine and vitality.
3. Vinegar changes the ph of your scalp
Another of the ancient strategies to combat dandruff is washing with vinegar. Thanks to its acetic acid, it is a precise instrument to prevent the growth of harmful agents and help remove dandruff.
This can be used several times a week for you to get better benefits.
How to use:
Perform the normal wash with the shampoo of your choice.
Remove excess moisture.
Apply the vinegar and let it act overnight.
The next morning, remove with water without applying any other product.
In case you have a break in the scalp, putting the vinegar directly will cause you pain. So it is best to lower your concentration with a little water.
4. Aloe vera natural home remedies
Thanks to the fact that the aloe vera plant is a highly valued resource for its antibacterial and antifungal properties, it is quite useful in attacking dandruff problems.
The best thing is that since it has no side effects, you can use it daily until you get the results you expect.
How to use:
Select an aloe vera leaf, wash it, peel it and blend it.
Apply the juice you get directly on the scalp.
Let it act for a few minutes to ensure it penetrates properly.
Rinse with some mild shampoo.
5. Honey bees – dandruff home remedies
Honey is a natural product with many properties that are beneficial to the human body. Especially, it plays a very healing role on the scalp, eliminating dandruff at the root.
The treatment can be a bit extensive, but your final results will be very positive. For this reason, it is approved as one of the best dandruff home remedies.
How to use:
You'll need to add a little warm water to thin out the thick honey. This will be in an approximate proportion of 90% honey and 10% water.
Then, you will apply the mixture on the scalp.
Cover your entire head with a towel.
Leave the treatment to act for 3 hours.
Remove with warm water.
This procedure should be applied once a day for 30 days in a row. Then, you will use it once a week until completing the 6 months of treatment.
6. Apple cider vinegar – get rid of dandruff
Although we have already dealt with common vinegar, it is mandatory to go through apple cider vinegar, which is also very effective in attacking the sources that cause dandruff.
Because it can be very strong, especially if you have caused breakages due to constant itching, it is necessary to mix it in equal parts with water and place the preparation in a container with a spray bottle.
Then, you will follow the procedure presented below.
How to use:
Apply the preparation on the scalp with the atomizer so that the amounts are not excessive.
Let it act for about 30 minutes.
Remove with plenty of water and comb the hair as you normally do.
7. Home remedies for dandruff: Lemon for dry scalp
The acidity of the lemon is an element that allows a deep cleaning of the skin. It can be used in natural remedies for different purposes and this places it as a highly relevant reference in each case.
For dandruff, it acts by attacking the fungi that are responsible for producing all the symptoms, so its use can be very beneficial.
How to use:
Extract the juice of several lemons.
Apply it on the scalp.
Make a few gentle massages with the fingertips.
When 15 minutes are up, wash well.
You can apply this home remedy daily until you see how the problem is disappearing.
It is also possible to make a mixture with water and place it in a spray bottle with which you will apply a certain amount twice a day without rinsing.
Natural juices for dandruff
Keeping the body healthy goes through a process where internal and external events are involved, with the former prevailing over the latter.
That is why the consumption of natural juices focused on treating dandruff problems can improve the results of any of the treatments discussed in the previous section.
1. Lemon Juice can Help Eliminate Dandruff
Just as it serves to be used directly on the scalp, you can consume it daily so that the acidity reaches your skin naturally and fights the dandruff-producing fungus from within.
As we know that it can be a bit acidic on contact with the palate, you can help yourself with a little honey.
2. Keep Dandruff at Bay with Citrus Fruit Smoothie
Some citrus fruits are very useful for dandruff problems as they contain a high level of zinc that fights it. In this case, we present a delicious and very nutritious smoothie that will help you from the inside.
Ingredients:
4 oranges.
8 strawberries.
1 pear
Preparation:
Extract the juice of the 4 oranges until you fill 3/4 of a glass. If you need more to reach that measure, do not hesitate to use them.
Wash and chop the strawberries in halves.
Wash the pear and chop it into pieces, taking care to remove the heart that contains the seeds.
Place the orange juice and the rest of the fruits in the blender and process.
Consume immediately.
This is a juice that also provides a lot of energy, so if you consume it on an empty stomach you will obtain many more benefits.
In addition, you can make a daily consumption without any problem.
Foods that help to get rid of dandruff naturally
Everything we eat positively or negatively influences every part of the body. Due to this, we can then affirm that there are foods that can be a good support when it comes to undertaking the fight against dandruff.
Foods rich in vitamin B a natural dandruff remedy
The B complex is made up of 8 vitamins from this family that, in addition to other benefits, have a very positive influence on skin care issues.
Based on this, consuming foods that contain it naturally in greater quantities will be very positive for controlling dandruff. Some of these are: eggs, whole grains and legumes.
More foods with sulfur and zinc
These two minerals are also very efficient in this work. Both exert a great team to counteract all the damage that is raised against the skin, in one way or another.
You can get them by consuming pear, garlic, peach, leek, nuts, dates, strawberries, oranges, among others.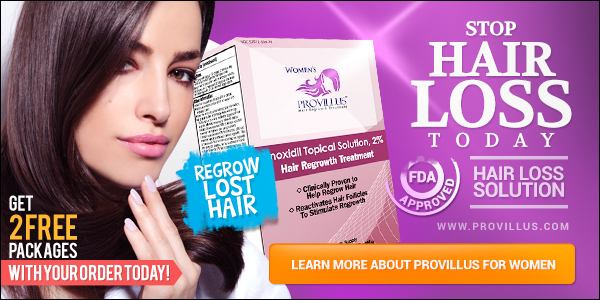 Foods to avoid that lead to dandruff
If dandruff is a problem directly linked to the presence of bad fats, it will be a fact that reducing them is mandatory.
Obviously, it is, more than anything, those that cause great damage to the body such as fried foods, simple carbohydrates, trans fats.
Sugars should also be minimized as much as possible because they have a high acid content, in addition to the fact that instead of fighting inflammation, they increase it, thus making it easier for the presence of a small dandruff outbreak to become something more chronic.
Conclusions on Natural Remedies for Dandruff
The need to have clean hair when there are dandruff problems is a fact. For this reason, it will be necessary to increase the frequency with which you perform the toilet.
In addition, it is necessary to use mild products that do not irritate the skin. In many cases, shampoos that are promoted as an effective solution against dandruff contain too many chemicals that end up damaging the affected area even more.
The use of products that leave residues on the scalp, such as styling creams or jellies, will also have a great influence. If you don't have a deep cleaning regularly, it can have serious consequences.
If you have begun to show dandruff problems, the most appropriate thing is to seek a timely and immediate solution. This fungus has the ability to advance very quickly and it may be difficult to eliminate it completely if you wait too long.
Spread the love
Please do share this article with someone you care about. It is important to stay engaged and informed. With current events because without your contribution, we may never be able to change the world.
Thank You
Vogue Health Team