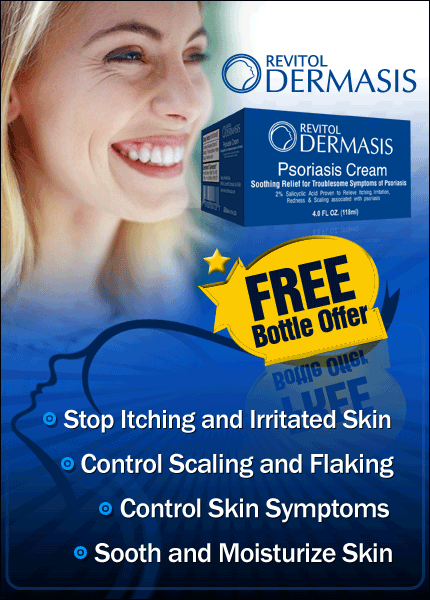 Planning a honeymoon can be daunting, but with the right research and planning, it can be a magical experience. Whether you're looking for a romantic getaway or an adventure-filled trip, there's a perfect magical honeymoon destination for you. Here are a few tips to help you find the perfect one for you.
7 Magical Honeymoon Destinations
It is very individual where you want to go on your honeymoon. We have collected seven suggestions for hotels that guarantee romance and a magical atmosphere.
Best for romance: Maldives
The Maldives is perfect for honeymooners and couples looking for an island paradise. Crystal clear water, white beaches, palm trees, warm sunny days, and many diving opportunities – you don't get any closer to paradise. Experience the capital Male, which is actually a small town with many surprises. Here there are many museums and mosques to visit, where the largest and oldest mosque is the Hukuru Miskiiy Friday Mosque, which dates back to 1656.
The Maldives is a country made up of 1,200 small islands, and is of course best known for its brightly colored corals, and all things aquatic; Swimming, snorkelling, diving, windsurfing and fishing. The journey time to the Maldives takes about 14 hours.
Best on a budget: Paris Magical Honeymoon
When talking about a romantic holiday, you can't avoid Paris, there are few cities that are as associated with romance as this city. Here you can enjoy French delicacies at one of the many intimate pavement restaurants, a trip up the Eiffel Tower, and many wonderful gardens where you can take your loved one on a cozy picnic. The flight takes only 2 hours and 25 minutes.
French Polynesia on a budget: Moorea
Many claim that Moorea is the most beautiful place on earth – so beautiful you'd think the island was photoshopped. Long white beaches, turquoise sea, green palm trees – this island has it all. The population speaks French and Tahitian and is only a few kilometers away from Tahiti.
If you want to go to French Polynesia on a budget, this is the right place. See pineapple plants growing along the hillsides, or go for long romantic walks along the beach under sparkling skies. It's no surprise that Moorea is one of the most popular honeymoon destinations. Enjoy your holiday in a private Bungalow in the middle of the beach – romance at a high level!
Best in Greek romance: Santorini
Santorini is just one big postcard, with beautiful chalk-white houses side by side in stairwells, blue-painted church domes and views of the lovely blue sea. It is one of the most beautiful islands in Greece. In summer, the reflection of the spectacular view against the white-painted houses will take your breath away. Enjoy the world-famous sunset from the village of Oia, stroll through the charming little streets and stay in a romantic hotel overlooking the sea.
Best for tropical romance: Bora Bora
This island has a rather special appearance. The main part of the island is the extinct volcano located in the middle of the island. Around the volcano is a blue lagoon that leads up to a beach. Bora Bora is roughly halfway between South America and Australia, so you also know that there is some distance you have to travel, but it is worth it! The island is perfect for romance with its turquoise lagoons, soft white beaches and powerful sunsets.
For those who want to stay at the world's most romantic hotel: The Place Luxury Villas
The Place Luxury Boutique Villas in Koh Tao, Thailand is one of the most romantic hotels you can imagine. The villas are located in quiet surroundings surrounded by green nature in Koh Tao – 4.2 km from Mango Bay. The bedrooms have direct access to the infinity pool where you and your chosen one can relax while better admiring the view of the sunset.
Best in Italian romance: Venice
Ciao Bella. Viva Italy! Venice is one of the most romantic cities in Italy. Almost like in a movie. Narrow streets, small canals, gondola drivers with their familiar hats and striped sweaters. And not least: fantastic food and heavenly coffee!
Venice is a mecca for those interested in Italian cultural history. Many of the old palaces have been converted into hotels and restaurants. The warehouses have been turned into museums, and a number of monasteries into art areas. It is romance from another time and it must be experienced at least once in a lifetime.
For those who want to stay in a fairytale castle: Cong Ashford Castle
Who hasn't dreamed of living like a king and queen? Nothing is more romantic than staying in a historic castle like the royals. You can literally experience that when you travel to the village of Cong in Ireland and stay at Cong Ashford Castle. It is a castle converted into a hotel, but of course not the kind of hotel you usually stay at. Sumptuous luxury in incredible natural surroundings.
Magical Honeymoon: Find the Perfect One for You
Spread the love
Please do share this article with someone you care about. It is important to stay engaged and informed. With current events because without your contribution, we may never be able to change the world.
Thank You
Vogue Health Team