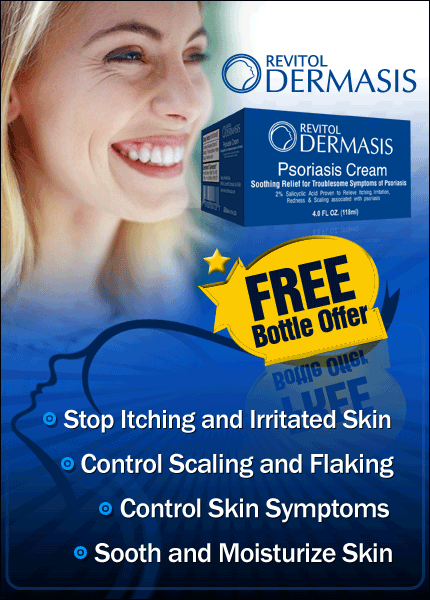 Maria Montessori was an Italian physician and educator who developed the Montessori Method of education. This method is based on the belief that children are naturally curious and want to learn. It focuses on providing a stimulating environment where children can explore and learn at their own pace. The Montessori Method is used in schools all over the world, and has been shown to be effective in helping children reach their full potential.
Would you like to know what was the contribution of Maria Montessori to education in Italy and Europe? Then do not miss this article, where we will give you all the details of her biography and research.
MARIA MONTESSORI
She is considered an Italian pedagogue born in the Chiaravalle region, Italy in the 19th century. She dedicated herself to renewing the teaching methods of the time. Managing to obtain a procedure that later served for the development of educational and pedagogical theories. Applied to teaching procedures called Montessori method.
MARIA MONTESSORI BIOGRAPHY
María Montessori was born on August 31, 1870. She was raised in a bourgeois-type family who had a very strong inclination towards Catholicism. This allowed her to have a very strong influence on her studies during her growth.
EDUCATION
Primary and secondary passed with total normality. But at the age of 14 she and the young woman began to give her first skills of knowledge by studying engineering. She then devoted time to the study of biology until her acceptance at the Faculty of Medicine of the University of Rome «La Sapienza». Her father was not very happy with that decision. However, the young woman was able to achieve her graduation in the year 1896.
FIRST ITALIAN DOCTOR
By then she was considered the first female doctor in the country. This allowed him a few months later to be part of the staff of the University Psychiatric Clinic of Rome. Later she continued studying until she graduated in philosophy and obtained some knowledge in anthropology.
That time she served to begin the first knowledge of her in the pedagogical areas. Where she was dedicated to studying experimental psychology. She even managed to define on her own a particular classification of mental illnesses.
SOCIAL ACTIVISM
By the end of the 19th century, a period of recession began in Italy. Social conditions were precarious and Maria was interested in helping people with more limitations. Her activity allowed her to participate in international congresses for women held one in Berlin, Germany. In the year 1896 and another in London England in the year 1900. Her participation was relevant where she exposed the life situations that women and children maintained in society.
In 1898, during the women's congress in Turin. She made a presentation explaining the importance of education and attention to children with mental deficiencies. She also raised the situation of child abandonment and the growth of crime.
MARIA MONTESSORI PEDAGOGICAL DEDICATION
At the beginning of the 20th century, she began to work with children who had mental and social imbalance problems. She realizes the potential of the boys and she thinks. That emotional and intellectual development can be achieved if specific corrective and pedagogical procedures are applied.
From that moment she made the decision to dedicate her life to teaching and helping children. She performs multiple activities such as learning, feeding and intellectual development.
BIRTH OF THE MONTESSORI METHOD
Invested for a long time next to young people with problems. They allowed María to carry out procedures that helped her to channel pedagogical strategies. Which served to lay the foundations of the «María Montessori method«.
This procedure consists of observing that many children need to touch and manipulate objects to achieve development. Through technical processes and observing how some children with problems played with food. She began to develop tools and materials. So that the boys could condition the energies in them and she manages to start many activities.
DEVELOPMENT AND GROWTH
Her method took him to several countries including the Netherlands. Where she dedicated part of her life to promoting and maintaining the method's pedagogical strategies. In her country of origin, she taught the first processes in various courses. That she taught at the Orthophrenic Magistral School.
Her work dynamics took her to London and Paris several times until finally arriving in the Netherlands. She attended philosophy courses at the University of Rome and experimental psychology. She was convinced that the education of children and for this she had one of the phrases of her Maria Montessori when she raised:
«The education of the child had to have its first and essential foundation in the scientific, somatic and psychic knowledge of her being»

MARIA MONTESSORI Quote
He was greatly influenced by having read the works of authors and psychologists Jean Marc Gaspard Itard and Édouard. Who were dedicated to the education of students with intellectual disabilities in France. Maria Montessori wrote books, treatises and essays raising her theory which was taken to countries. Like Spain, Great Britain, Germany; Likewise, she raised her theory in America and Asia, even going so far as to give workshops in China.
BASIC PRINCIPLES OF THE METHOD
This method raises aspects related to young people and niches where aspects such as:
The absorbing mind of children
Knowing the sensitive periods to acquire skills such as language, coordination of movements, sharpening of order, of the senses and towards small objects, as well as social behavior.
Children's autonomy.
The environment prepared and organized.
The role of the adult.
Know self-education.
Help and support from parents.
MARIA MONTESSORI PERSONAL LIFE
Maria Montessori had a somewhat hidden personal life. Although her military father was strong with her, she always faced him. Being her only daughter, she always had some inconveniences but she never gave it importance. Rather she allowed her to offer opinions and help many disadvantaged women and children in society.
Regarding her sentimental life, she had a relationship with Giuseppe Montesano, a fellow doctor from whom she became pregnant. María Montessorio refused to marry. Since the law did not allow a married woman to work and she was a professional.
The controversy arose but she had the baby whom she named Mario Montessori. He was never separated from his mother, however, in the registry the child appears as parents unknown. In this sense, they handed him over to a wet nurse but they never forgot him. They were always attentive and without revealing the relationship.
MARIA MONTESSORI DEATH
The last years of her life she was actively participating in educational and pedagogical work with the United Nations Educational. Scientific and Cultural Organization (UNESCO) she founded a number of centers around the world. She passed away on May 6, 1952, at the age of 81, in Noordwijk, the Netherlands.
Spread the love
Please do share this article with someone you care about. It is important to stay engaged and informed. With current events because without your contribution, we may never be able to change the world.
Thank You
Vogue Health Team