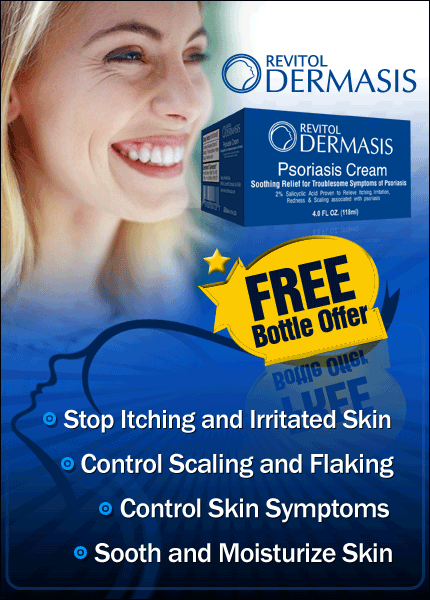 Many people believe that dreams are only for the young. But I believe that dreams have no age. Dreams are what you make of them. They are a representation of your hopes, fears, and desires. And they are always changing. Just like you. As you grow older, your dreams change with you. They may become more realistic or more far-fetched. But they are always worth dreaming about.
My dreams have no age
I no longer measure my dreams by my age.
Measuring things by my age, I found myself in places too arid for my sensibilities and rushed through fields. Full of fruits of learning that I could have enjoyed had I taken the time to stop there.
I arrived in deserted stations where there were no trains ready to leave. There was nothing for me there.
By acting on my age, I threw myself into a rough, linear desperation of events. That I didn't even want to experience, because I wasn't prepared for it.
By acting on my age, I let go of passions that I thought were fortuitous. Believing that they would expand and contract according to my future desires.
I left out lessons that would have served me for life by withdrawing from certain experiences. Only out of guilt for living in times that I considered to be bad.
My dreams have no age
I thought lessons came through steps, not experiences. But today I learned that my dreams have no age, only desire counts.
I want constancy, gratitude, hope and determination. Today, I am aware that I am the one who rolls the dice.
I will remain firm and sure, just like my present attitude towards the dream towards which I wish to move. I'm not afraid to keep playing dreaming, because I take it more seriously than an imposed obligation.
My dreams are not measured
My dreams have no age, but the desire to be realized. Something that cannot be measured on an ID card, on a CV or on a development scale.
My dreams are measured by the desire to tell the rest of the world. That I don't care if my dreams do not correspond to my year of birth.
My dreams are measured by the feeling of emptiness. Of having forced myself before and by the anguish that it starts again.
I renounce the traditions that I don't like, the subtle obligations that deep down I hate.
I welcome them with open arms when they are pleasant, because the most important thing is my happiness. That of my soul.
My dreams are not in the air, they levitate for my enjoyment
My dreams do not have unreliable grounds because I have dreamed them more than experienced them in tangible reality.
I carried out a mental training of the enjoyment of my dreams without them even being present in my life. Because I am hedonistic, I like to take advantage of the pleasures of life that the imagination can bring me.
My soul is so unkind to me that when it shows me a wonderful path through my neural circuits. I fuel them so they don't stop sparking, so I stay happy and hopeful.
It is a survival strategy that does not come from ingenuity. But from maturity so as not to sour your life any longer even for a tiny moment in your day.
My dreams will never hurt, but they might make people envious
I don't know why other people's dreams are so disturbing and they want to knock you off your cloud when everything is wonderful.
I'm determined to achieve my dreams, but I don't want to stop enjoying their steps.
I am convinced that, in the same way that we must enjoy the innocence of our childhood. We must savor the taste of the dream that surrounds our life, without rushing.
However, beware of people who have no aspirations, no hopes. For they will wear you down until you feel the pinch of harsh reality. Falling so hard that only the bills, the cries and the days of routine and sadness will seem to exist.
I want to accommodate them with a little something extra. It's a privilege of my mind and no one can take it away from me.
It's not that I haven't fought for my dreams, but I refuse that it's just a fight
I don't want my dream to become my nightmare. For that, it is necessary to control the moments. The relative ones to my maturity and to the way in which the world matures with me. It is important to get there, but never by advancing the steps.
Because it is not your dream, it is your ego which asks you this, preventing you from reaching your dream as you wish.
Not a day passes in the life of a person. Who really wants to achieve something without doubts: uncertainty, disappointment, sadness.
However, the void appears when you give up the fight while you still have strength.
Society takes away our dreams, I don't accept it
Society does not like people with dreams different from those it is trying to impose and sometimes it uses age as a method to dissuade you from the path.
However, in reality, the poorest age is the one that lacks self-knowledge. At 16 you can feel an existential void and at 63 you can lead a life where this void has no place.
So don't listen to people who tell you that you can't do it because of your age.
Prove that people aren't stratified into steps, but into desires that make some people more appealing to us than others. Depending on whether you're prepared for them or not.
If you do what you want, these people will no longer have arguments and you will stay with the sufficient people.
If you give up, you will give strength to their arguments so that they continue to destroy authentic dreams. They are victims of reality, they do not know how to live, nor to dream…
Spread the love
Please do share this article with someone you care about. It is important to stay engaged and informed. With current events because without your contribution, we may never be able to change the world.
Thank You
Vogue Health Team