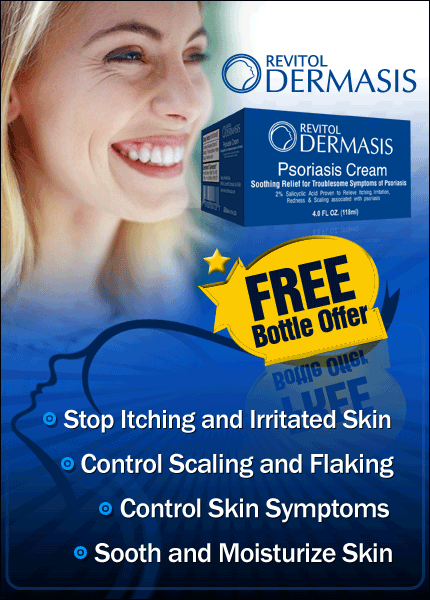 Virginia Woolf was an English writer and one of the foremost modernists of the twentieth century. Woolf was born into an affluent household in London in 1882, and she grew up in a privileged environment. Her early years were marked by personal tragedy. Her mother died when Woolf was thirteen, and her half-sister passed away two years later. These experiences had a profound effect on Woolf and shaped her view of the world.
VIRGINIA WOOLF: BIOGRAPHY, WORKS, INTERPRETATIONS AND MORE
Virginia Woolf is one of the great writers of British and world literature of the first half of the 20th century. As well as an eternal icon of feminism. Let us briefly discover the work of Virginia Woolf biography.
VIRGINIA WOOLF BIOGRAPHY: MELANCHOLY AND LUCIDITY

When Virginia Woolf decided to put an end to her biography by walking to the River Ouse with stones in her pockets, slowly sinking into it and ending her life, she ended one of the great literary careers that could have made her stand out among the women of her time. , with a penetrating focus on the intimate aspect of the human being and an avant-garde technique to represent it. She also inaugurated a mystery at the same time. The mystery of her sharp and troubled mind, capable of the best lyrical pages and the worst nervous breakdowns.
Much has been proposed to define what the author herself simply described as madness. A peculiar neurosis with elements of delusion, a bipolar disorder or a nervous disorder without form. Were the diagnoses that were put forward to explain her psychic breakdown.
The causes indicated have also been varied, from the trauma of successive family deaths. Sexual abuse by other relatives and genetic predisposition, to the simple pressure she put on herself to complete her work. The emerging psychology of the time did little to save Woolf. Recommending cruel treatments of no contact with literature, isolation, and force-feeding. It was not understood that what kept the writer afloat for years was literature itself.
The final sinking of her psyche and her body in the waters coincided with the general spiritual sinking. Proper to the outbreak of World War II. The destruction of her London home during German bombing and the perception that her own work. Was futile and ignored in the war environment precipitated her fatal depression.
Knowing that recovery would be impossible and that her saving work would inevitably be interrupted, she decided on death. Years before, she had already tried to reach her with recurrent overdoses of veronal. But the work that she left behind continues to give us life. To all the readers and to the women who see in her life an example of talent and independence.
A ROOM OF OWN FOR ADELINE VIRGINIA
Woolf always had the idea, expressed in her nonfiction book A Room of Her Own. That a young author should have her own income and a room of her own in order to produce a literary work.
This reflection, in addition to pointing out an obvious material reality, also represented a spiritual question. It was about the need to preserve a minimum of autonomy and education in order to unfold her own creativity in a masculine universe. What works could Shakespeare's hypothetical sister have created if she had had the same possibilities as her?
Woolf lived in her childhood and youth a certain part of these restrictions on the part of her father, also a novelist Leslie Stephen. She was not sent to school to receive formal instruction, while her brothers did. However, Woolf's precocious talent was celebrated and supported by her family.
Her family library located in her Kensignton home, and her home's frequent literary contacts. With great intellects such as Henry James or Alfred Tennyson, were more than enough to fill any pedagogical gap. And her ten-year-old gift consisted of a package with all the necessary implements to write regularly.
The tragedy would come with the sudden deaths of her mother, father and her older sister, due to various ailments.
Woolf had her first serious crisis. From which she was able to save herself thanks to the influence of her sister Vanessa, also of great creative sensitivity. Living with her, he was able to be part of the so-called Bloomsbury Circle. A meeting of high-level intellectuals, university classmates of her older brother Adrián de ella.
One of the group's members was the economist Leonard Woolf, whom a thirty-year-old Virginia married. Taking her now-famous surname and staying with him to the end. This did not mean that Woolf did not explore the sexual liberation that her circle also proposed. Fellow writer Vita Sackville-West was her passionate lover for much of the 1920s. Ella's original sexually diverse work Orlando is dedicated to her.
THE GREAT NOVELS: MRS. DALLOWAY, TO THE LIGHTHOUSE AND THE WAVES

It was after the publication of Mrs. Dalloway (1925) that the English literary world began to notice the genius of Virginia Woolf. To this day it is still the most famous novel by the author of it. It is a psychological exploration parallel to the one carried out by James Joyce in his Ulysses.
Leaving aside all kinds of convoluted or sentimental plot, the British tells us the routine of Clarissa Dalloway in a single day of her life, moving from one place to another to organize a party. Little by little, the simple plot reveals with poetic sensitivity a whole series of reflections on every aspect of Woolf's time, from feminism and the aftermath of the Great War to repressed sexual diversity.
To the Lighthouse (1927), for its part, sets its entire plot in two single days separated by ten years, two days marked by the visit of the Ramsay family to a lighthouse on the Isle of Skye. The complex work is once again filled with themes of feminism, repressed psyches, the crude passage of time and the description of an arduous creative process based on the character of the painter Lily Briscoe. Las Olas (1931) expands the literary method of the free flow of consciousness by exposing six different narrative voices. Each monologue tells us about the anxiety, loneliness and the notion of heroism of the modern individual.
Spread the love
Please do share this article with someone you care about. It is important to stay engaged and informed. With current events because without your contribution, we may never be able to change the world.
Thank You
Vogue Health Team