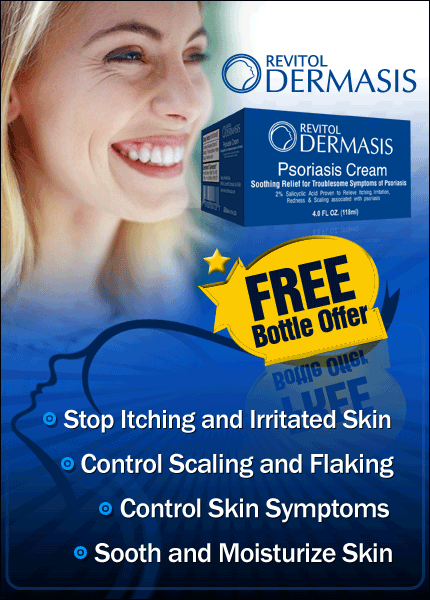 Spain and Malaga are known for being a mix of many cultures, and have been a popular travel destination ever since man could travel. And if you ask yourself: where to live in Malaga? So read on with confidence, we review and suggest the best hotels and areas in Malaga.
Malaga's rich history, delicious cuisine and beautiful landmarks have made it the ideal holiday destination for many.
Like several other provinces in Spain, however, Malaga hides a bit in the shadow of the more famous cities such as Barcelona and Madrid. It's a shame as Malaga has so much to offer. Did you know, for example, that many tourists think that Malaga is one of the best places to live in Spain?
Visit Malaga
Malaga is a beautiful city located on the southern coast of Spain. The city is known for its stunning architecture, fabulous food, and rich history. Visitors to Malaga can enjoy all that the city has to offer by taking a walking tour of the old town, visiting the Alcazaba fortress, and exploring the Picasso Museum.
The province of Malaga is located in southern Spain, in the Andalusian Costa del Sol (Coast of the Sun). Malaga's subtropical Mediterranean climate provides plenty of warm and sunny days that are perfect for the beach.
Malaga boasts important cultural structures as well as excellent restaurants.
Among the many activities you can enjoy in Malaga is Holy Week – a Catholic commemoration in the streets of Malaga that carries images and sculptures depicting scenes from the Passion and Sorrow of the Virgin Mary.
Feria de Agosto – Takes place in Malaga every year in August, and is the biggest fair on the Costa del Sol, featuring dancing, singing and bullfighting.
What do you need to know about Malaga, Spain?
The Malagens are coffee lovers. If you think you know how to order coffee, Malaga will make you reconsider. You can't just order a simple cafe con leche and think that's enough. The Malagens are very picky about their coffee – black, white, more milk, half and half – all measured in percentages. A glass or cup of coffee usually costs €1.20 to €1.80.
Malaga is famous for its anchovies.
Malaga Bay is known for boqueron (anchovies), which also form part of the local cuisine. They serve it as fried fish or pickled in vinegar and is best paired with a cold bottle of beer or a glass of wine.
Pablo Picasso is from Malaga.
While the famous artist was born in Malaga, he only lived there for 10 years. You will still see many traces of Picasso all over the city center and of course in the famous Picasso Museum. The Picasso Museum opened in 2003 and paved the way for Malaga to become a famous tourist destination. Exhibits include Greek mythology, ceramics and cubist pieces. As a tribute to its most famous (former) inhabitant, Malaga celebrates Picasso's birth month in October with many celebrations and art installations.
Malaga is one of the oldest cities in the Western world – to be exactly 3000 years old. The island was discovered by the Phoenicians (a Middle Eastern civilization), who especially left their mark on Malaga's seafood dishes. Malaga also has one of the world's oldest wine regions, and is famous for its sweet local wine.
Antigua Casa de Guardia, the city's oldest wine bar, offers that wine straight from the barrel.
Siesta is an important thing in Malaga.
In Malaga, lunch is the most important meal of the day, whether you are at work or at home. Most workers go home for their midday break and eat lunch with their families; afterwards they usually enjoy a nap in the afternoon. So if you're considering running afternoon errands, you might do better to sleep with the rest of the Malagens.
Best area to stay Malaga Centro?
Malaga's heart and history lie in the narrow streets of the old town. Despite its small size, many of Malaga's historical monuments are located in the old town. Buildings, museums, churches and squares are often visited by tourists.
Plaza de la Constitucion is perhaps the most visited square that has existed since the 19th century. Calle Marqués de Larios, the old city's gateway to the modern world, is full of shops and street performers.
Best hotel in Malaga Centro
Molina Lario. This family-owned, four-star hotel is housed in two converted 19th-century buildings, located on the corner of the city's two main streets. The ornate balcony (in most Superior rooms) has excellent views of the street below as well as the famous Malaga Cathedral.
All 103 rooms have many modern conveniences, including iPod docking stations and capsule coffee machines. The hotel is also only a five minute walk to the Museo Picasso, Alcazaba, Teatro Romano and Museo de Malaga.
For the keen shopper, Calle Marques de Larios and Malaga Soho are just ten minutes' walk away. Matiz, the hotel's restaurant, specializes in specialties from the Mediterranean and Andalusia. The Roof Bar and the soaring pool terrace is one of the best areas to stay in Malaga.
Guests liked: one of the best accommodations
The excellent location
Pool on the roof with a fantastic view of the city
Delicious breakfast
Thoughtful design elements
Spacious rooms
Just nineteen minutes from the Gibralfaro viewpoint, Madeinterranea Suites offers air-conditioned rooms and a shared lounge. The hotel has free Wi-Fi, family rooms and an excellent continental breakfast.
Previous guests liked best:
Comfortable pillow and bedding
Modern decoration
Great location – 10 minutes walk from tourist spots
Welcoming staff
Delicious breakfast
Best neighborhood in Calle Larios
Calle Larios has since 1891 grown into a major shopping street in Malaga. Previously, Calle Larios was open to both vehicles and pedestrians, but since 2003 has been converted into a pedestrian area. The street hosts many events, including Malaga Fashion Week.
The best places to stay in Calle Larios
Iloftmalaga Apartamentos are located just 150m from Malaga Cathedral and in the middle of Calle Larios. Each apartment has a living room, dining room, kitchen and a bedroom with a double bed and three single beds. A flat screen TV, sofa and WiFi complete your stay.
Previous guests liked best:
Accessible tourist spots from the apartment
Comfortable and cozy stay
Great view of the cathedral
Friendly helpful staff
Soho one of the most famous art destination
This Andalusian art capital, is the perfect destination not only for urban artists, but also for street art. From the city center you can reach Soho in just under fifteen minutes on foot. During your stay you can visit the Center for Contemporary Art (CAC) and the Soho Theater or shop for handicrafts at the Soho Market.
Boutique hotel in Soho
Soho Boutique Colon is located in the Malaga Centro district, just two kilometers from Misericordia Beach and the Alcazaba. This minimalist hotel in Malaga offers amenities such as flat-screen TVs and private bathrooms, perfect for traveling couples.
Previous guests liked best:
Fantastic location
Clean and comfortable rooms
Modern facilities
Nice and helpful staff
Budget friendly
Apartamentos Tandem Soho is located just one kilometer from La Malagueta beach and half a kilometer from the market in Atarazanas, and is the perfect hotel to stay in Málaga, the capital of the Costa del Sol.
This Mediterranean-inspired hotel has plasma TVs, air conditioning and a fully equipped kitchen. Popular tourist spots nearby include Malaga Cathedral, Park and Museum. While Malaga airport is eleven kilometers away, the hotel can offer transport to and from the area.
Guests liked best: neighbourhood in Malaga
Beautifully furnished apartment
Great location in the Soho district
Just a short walk from Larios Street
Helpful and friendly staff
La Malagueta Beach Area
La Malagueta is more than just a lovely beach. Malagueta was formerly home to a large fishing district. Now it is a popular residential area and tourist spot. While there are now high-rise buildings where sugarcane used to grow in the 1800s, the bullring remains.
Perfect place to stay in La Malagueta
Just 500 meters from La Malagueta Beach, Gran Hotel Miramar GL offers 5-star accommodation, stunning views of the beach and is rich in history. The hotel was opened back in 1926 by Alfonso XIII, whose wife was a granddaughter of Queen Victoria. While it functioned as a hospital for a while, the hotel's neo-Arabic and Andalusian decor was preserved.
All 200 rooms and suites have different decor, ranging from Mediterranean to Moorish. Principe de Asturias, the hotel's most formal restaurant, offers international cuisine with a Mediterranean touch. Connecting rooms are available for families and there is also a small pool for children. Malaga airport is only nine kilometers from the property, and a fifteen minute walk from Calle Larios, the main shopping street.
Previous guests liked best:
High standard of cleanliness
Spacious and cozy rooms
Helpful and friendly staff
Fantastic facilities
Delicious food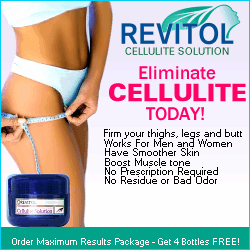 Heart of malaga – Ciudad Jardin
Home to the famous Picasso Museum, Ciudad Jardin is also a popular destination for tourists. Although it only opened in 2003 (despite the fact that Picasso lived in Málaga back in the 16th century), the Museo Picasso houses over 200 of the famous artist's works.
There are artworks from Picasso's childhood right up to his more famous work.
The port of Malaga and Malagueta beach are also nearby.
The best neighbourhood in Malaga – Ciudad Jardin
Atico en Ciudad Jardin. This apartment-style bed and breakfast has air conditioning, a bedroom, a bathroom and a kitchen. It is also only 4.7 kilometers from the Alcazaba and the Gibralfaro viewpoint. The terrace also has a fantastic view of the mountains.
Previous guests liked best:
Quiet and peaceful surroundings
Friendly owner
Easy parking
Great value for money
Pedregalejo famous urban beaches in spain
With one of the most popular beaches in Malaga, it is no wonder that Pedregalejo also offers an exquisite cuisine rich in seafood. Good and exciting gastronomic discoveries in this fishing district await; goat cheese, tuna tataki and duck burgers are just the beginning. Be sure to explore all the popular eateries and try their specialties.
The best area to stay in Malaga – Pedregalejo
Hotel La Chancla is a modern hotel in the traditional fishing quarter and offers a fantastic view of the Mediterranean Sea and the Andalusian sunset. An on-site hot tub awaits you after a long day of strolling the beach.
Previous guests liked best:
Beautiful view of the Mediterranean Sea
Excellent and friendly staff
Nice cafe with delicious food
Fantastic jacuzzi
Gibralfaro Best City View
The majestic and slightly ominous Castillo de Gibralfaro was built back in the 14th century to protect the Alcazaba. Nowadays it is visited by tourists who want an excellent view of the city center.
Nearby is La Alcazaba, surrounded by towering palm trees and lush orange groves. Although the site is well maintained, it used to have 110 main towers, but still has key elements of its original architecture. The Plaza de Armas, formerly the first line of defense, now has beautiful gardens. This hilltop offers one of the best views of Málaga.
Best luxury stay in Gibralfaro
The Parador de Malaga Gibralfaro is located right next to the castle. This hotel is the closest you can get to staying in a castle. The hotel has a swimming pool on the roof terrace and a bar with a fantastic view of the city. You can also enjoy Andalusian specialties in the hotel's restaurant, including Malaga-style fried fish.
Previous guests liked best:
Panoramic view of the harbour
Large and comfortable room
Delicious breakfast
Hospitable staff
El Palo – best stay in Málaga
El Palo is a small town located on the Costa del Sol in the province of Málaga, southern Spain. The town is situated approximately 10 kilometers east of the city of Málaga and 5 kilometers west of the resort town of Torremolinos. El Palo is a popular tourist destination due to its proximity to both the city and the beach.
The town is home to a number of hotels and apartments, as well as a number of restaurants and bars. El Palo also has its own beach, which is located just a short walk from the center of town. The beach at El Palo is a great place to relax and enjoy the sun, as it is less crowded than some of the other beaches in the area.
Old Town – Downtown Malaga
1. Malaga is a beautiful city located on the southern coast of Spain. The city is home to a number of historical sites and landmarks, as well as a vibrant downtown area.
2. The old town of Malaga is full of character and charm. Visitors can explore the winding streets and alleyways, visit the many churches and museums, and sample the local cuisine.
3. Downtown Malaga is a lively and bustling area, with plenty of shops, restaurants, and cafes to keep visitors busy. There are also a number of cultural attractions in the area, including the Museo Picasso and the Teatro Cervantes.
Best area to stay in Málaga
If you're looking for the best area to stay in Málaga, look no further than the city center. Here you'll find a lively atmosphere with plenty of things to do and see. You can stroll through the pedestrian-friendly streets, enjoy the Spanish architecture, and sample the local cuisine. The city center is also home to a number of hotels, so you can easily find one that suits your budget and needs.
Best hotels near Malaga
If you're looking for the best hotels near Malaga, look no further! Here are our top picks for accommodations that are sure to make your stay in this beautiful city unforgettable.
Hotel El Palo is located just a few minutes' drive from the center of Malaga, making it the perfect base for exploring all that this Andalusian gem has to offer. Guests can enjoy stunning views of the Mediterranean Sea from their private balconies, and there's even an on-site restaurant serving up delicious traditional Spanish cuisine.
For something a bit more luxurious, the Gran Hotel Miramar is situated right on the seafront with its own private beach club. This 5-star property offers guests an experience reminiscent of a bygone era, with elegant decor, sumptuous dining options and impeccable service throughout.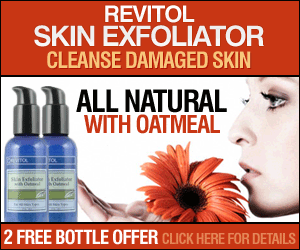 Pick the best stay near the beach in Malaga
There are many reasons to visit the beautiful city of Malaga, but one of the best is its proximity to the beach. With so many hotels and resorts to choose from, it can be hard to decide where to stay. Here are a few tips to help you pick the best place to stay near the beach in Malaga.
First, consider your budget. There are plenty of affordable options close to the beach, so you don't have to spend a fortune to enjoy your vacation.
Second, think about what kind of amenities you want. If you're looking for a luxurious experience, there are several five-star hotels in the area. But if you're just looking for a place to crash after a long day at the beach, there are plenty of more basic options available as well.
Hotels near Malaga Airport
Malaga Airport is the busiest airport in Andalusia and the eighth busiest in Spain. Located 8 km from the city centre, it is the main base for Ryanair and easyJet.
There are a number of hotels near Malaga Airport, including the Melia Costa del Sol, NH Málaga Airport and the Holiday Inn Express Málaga Airport.
For those looking for a more budget-friendly option, there are also a number of hostels and apartments near the airport.
Malaga train station
Spain's Malaga train station is one of the busiest in the country. Situated in the heart of the city, it's used by both locals and tourists alike. The station is well-connected, with regular trains to Madrid, Barcelona and other major Spanish cities.
Safety is a top priority at the station, with CCTV cameras and security guards on duty 24 hours a day. The station is also clean and well-maintained, making it a pleasant place to wait for a train.
Whether you're catching a local train or travelling across Spain, Malaga train station is an excellent choice.
Malaga football club
Malaga Football Club is a professional football club based in Malaga, Andalusia, Spain. The club is currently playing in La Liga, the top tier of Spanish football. They have never won any major trophies but they did reach the quarter-finals of the UEFA Champions League in 2013.
The club was founded in 1904 as Malaga Club de Futbol and they first reached the top level of Spanish football in 1929. They spent most of their history in the lower leagues but they did have a period of success in the late 1990s when they reached the semi-finals of the Copa del Rey and qualified for the UEFA Cup.
In recent years, malaga has been one of the most successful clubs in Spain, finishing 4th in La Liga in 2012 and reaching the quarter-finals of the Champions League in 2013.
City centre of Malaga
The city centre of Malaga is home to a number of historical landmarks, as well as a variety of shops and restaurants. The area is also well-connected to the rest of the city, making it a convenient place to stay for tourists and business travellers alike. Here are some tips on what to see and do in the city centre of Malaga.
Luxury hotel located in the city of Malaga
The city of Malaga is home to many luxury hotels, one of which is the Gran Hotel Miramar. This hotel offers stunning views of the Mediterranean Sea and the surrounding mountains. Guests can enjoy a variety of amenities, including a spa, an outdoor pool, and a fitness center. The Gran Hotel Miramar is the perfect place to relax and escape the hustle and bustle of the city.
Place to stay in Malaga nightlife?
While Malaga is popular for its historical landmarks, it has slowly made inroads into nightlife. You can never go wrong staying in the lively center of Málaga. Discotheques can be found in rooftop bars such as Oasis Terrace, La Terraza del Chinitas and San Juan Terrace.
Soho has become the trendy neighborhood of the city complete with street art exhibitions, bars and high-end cafes. Visit La Fábrica de Cerveza where you can taste a range of specially brewed beers. If you prefer beach bars or an alternative to the busy center, Pedregalejo is another option for where to stay in Malaga.
Best place to stay Malaga for families?
If you plan to stay in Málaga with your family, you may prefer hotels near the beach. The neighborhood of Huelin is ideal for families close to the beach, a lake and a children's playground.
The historic center is also a good option, as it offers a number of good activities. You can also take a boat trip from the port and explore Malaga from the sea.
Pedregalejo is also lined with shallow beaches and playgrounds for children.
Where should I stay in Malaga for shopping?
Many tourists stay in Málaga because it has one of the best shopping districts called Calle Larios. Calle Larios, is one of the most popular shopping streets in Europe, offering over 350 meters of designer brands and luxury stores.
For unique and eccentric finds, veer off the main road and discover the finest craft shops.
There are also cafes, ice cream bars and restaurants if you need a little break from shopping. Muelle Uno in the port of Malaga is also a must see if you are a certified shopaholic.
Costa del Sol, Malaga Luxury Stay
La Malagueta on the Costa del Sol is undoubtedly the best place to stay in Malaga for a luxurious holiday. Beautiful beaches, expensive shops, classic restaurants and a high-class lifestyle await in this modern neighborhood. You can find accommodation in Malaga like La Malagueta if you want to stay nearby.
You can also find many holiday homes in Pinares de San Anton, just five kilometers from the city center. This private residential area is much quieter and most houses have their own swimming pool. El Limonar used to house the wealthy families of Malaga, as evidenced by the many luxury villas and houses.
But if you don't want to go too far, you can always stay in the historic center, where you can find many lofts, townhouses and even private hot tubs. This way you are located near luxury restaurants and roof bars.
Malaga on a budget
Although it is best to enjoy El Palo Malaga in all its luxury, you can also travel here on a budget. El Palo in Malaga is a cheaper alternative with a bus station on most corners to get you to the town of El Palo.
Pedregalejo in Malaga is also another option if you prefer to stay close to the beach. On weekends, the restaurants along the promenade are full of locals enjoying the local seafood dishes. Huelin and Ciudad Jardin in Malaga are other budget-friendly options with a direct connection to the city.
Popular beach in Málaga
Málaga is a popular beach destination for tourists from all over the world. The city has a Mediterranean climate, with warm summers and mild winters. The average temperature in summer is about 25 degrees Celsius. Málaga offers a wide variety of beaches, from small, intimate coves to large, sandy beaches.
The most popular beaches in Málaga are El Palo, La Malagueta, and Pedregalejo. El Palo is a small fishing village located just east of the city center. La Malagueta is a large beach located in the center of the city. Pedregalejo is an upscale neighborhood located just west of the city center.
Malaga Cathedral
Spain is a renowned tourist destination for a plethora of reasons: its stunningly well-preserved architecture and historical landmarks, Mediterranean atmosphere, diverse landscape, tasty food, and passionate culture. Situated on the southern coast of Spain in the Andalusia region is the beautiful city of Málaga.
Although often overshadowed by Barcelona and Madrid, Málaga is definitely worth a visit—especially if you're interested in Catholic churches and cathedrals. The Málaga Cathedral, also known as La Manquita ("the one-armed lady"), is an imposing Baroque structure located in the city center near Plaza de la Merced. 
The construction of the cathedral began in the 16th century but was not completed until the 18th century due to financial problems.
Tips on where to stay in Malaga
When planning a trip to Malaga, there are many factors to consider when deciding where to stay. Location is key when it comes to finding the perfect accommodation. Do you want to be in the heart of the city, near all the action? Or would you prefer a more relaxed setting, away from the hustle and bustle?
Here are some tips on finding the best place to stay in Malaga:
1. Decide on your budget. This will help narrow down your options and make your search easier.
2. Consider your needs and preferences. Are you looking for a hotel with all the amenities, or something more basic? Would you like a room with a view, or is location more important?
3. Read online reviews.
A few final words about stay in Malaga Spain
As a seasoned traveler, you may want a new adventure – exploring something unknown, alone or with loved ones. Although Malaga is rapidly gaining popularity on the international travel scene, Malaga is still left unexplored by many.
The fantastic weather, the mix of culture and leisure, and excellent accommodation and accommodation in Malaga make it the place to explore in Spain.
Spread the love
Please do share this article with someone you care about. It is important to stay engaged and informed. With current events because without your contribution, we may never be able to change the world.
Thank You
Vogue Health Team